Many fans of the legendary cyclist Lance Armstrong might wonder what is the latest news of their hero.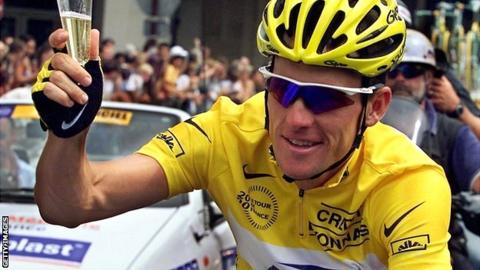 Indeed, the man who beat cancer and won the Tour de France race in 1999 was none other than Lance Armstrong. He began his professional cycling career at the age of 20 in the year 1992 when he was signed on by the Motorola team. In the following four years he achieved much such as winning in stage 18 of Tour de France. As his cycling career was going strong, he was diagnosed with metastatic testicular cancer. This was in the year 1996. The diagnosis was not a cheerful one, but surprisingly he overcame the condition and was back to cycling in 1998. He also founded the Livestrong Foundation that continues to be a forum of hope for cancer patients and survivors.
Armstrong stated that he experienced rejection at the time he fell ill. At such a time he felt that he had to come back strong and show everyone that he can be a champion. Since 1999 he has won seven times in the Tour de France race, which has made him one of the most remarkable sportsmen in this field.
Indeed, few can forget the ad about Armstrong which he made for Nike. Here he stated that it was his body and he could do whatever he wanted with it. He stated that everyone wanted to know what drug he was using when he stated that he was simply busting his ass about six hours in a day. However, all that changed when it was discovered in 2012, after his retirement, that he had used performance enhancing drugs during his career.  Most fans know how he has struggled with lawsuits from the government and the agencies that had funded his performances and many are curious to know where the legend is and what he is currently doing now.